Trailblazing Women In Ohio Politics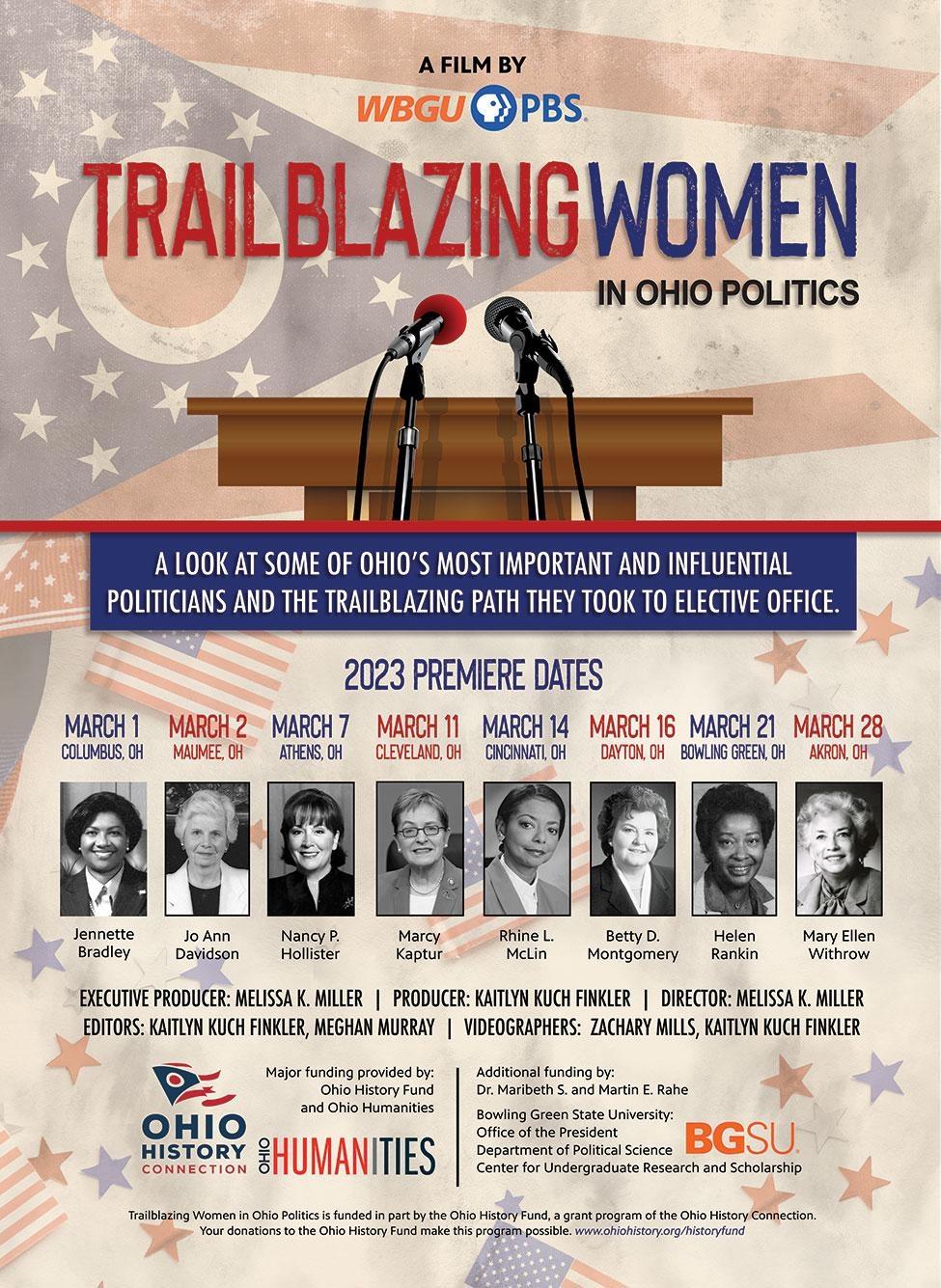 Trailblazing Women in Ohio Politics - Promo
Trailblazing Women in Ohio Politics - Documentary
"Trailblazing Women in Ohio Politics" Documentary Preview Screenings to be Hosted by Local League of Women Voters Chapters
BOWLING GREEN, OH – In celebration of National Women's History Month, a new documentary titled "Trailblazing Women in Ohio Politics" premiered during a series of special public preview screenings hosted by League of Women Voters chapters throughout Ohio.
The final screening is:
March 28 – Akron-Summit County Public Library, 6:30 pm
The public is invited to watch the hour-long documentary, followed by a panel discussion moderated by Bowling Green State University Political Science Professor Melissa K. Miller, an expert on American politics. Several of the screenings will have special guest panelists.
BEHIND THE SCENES OF TRAILBLAZING WOMEN IN OHIO POLITICS - WBGU-PBS producers along with Executive Producer BGSU Professor Dr. Melissa K. Miller spent several years interviewing "trailblazers" from across Ohio leading up to the premiere of the documentary as part of National Women's History Month 2023.