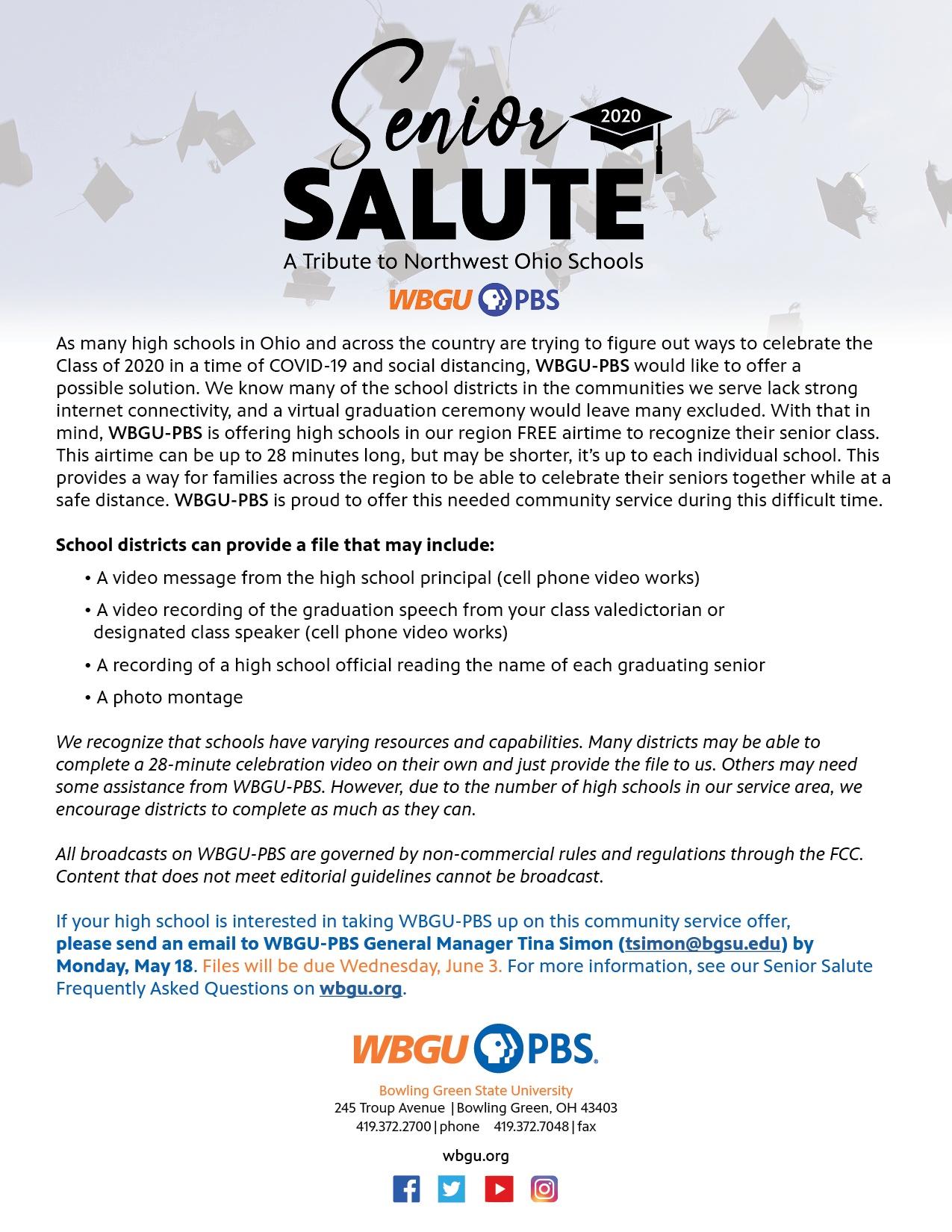 FREQUENTLY ASKED QUESTIONS
How much does it cost?


It's FREE!

If the file is too large to email, what is the best way to get it to you?


We recommend that you compress the file and use a file transfer web site such as

WeTransfer

. WeTransfer is free. File format should be 720p/1080i MP4 at least 5mb/s.

What if our ceremony is longer than 28 minutes?


Unfortunately, we cannot air anything longer. Please send us only portions of the ceremony.

What if we don't have 28 minutes of video?


That is fine. We can air any length under 28 minutes.

What if we have video from several speakers? Can you put that together?


Yes. Our editors can combine your files.

When will my school air?


Once we determine how many schools are participating, we will create our schedule and notify you of your school's time/date.
When Your Favorite High School Is On
June 11:
8 p.m.
New Bremen High School
8:30 p.m.
Parkway High School
9 p.m.
Pandora-Gilboa High School
9:30 p.m.
Findlay High School
June 18:
8 p.m.


Bellevue High School

8:30 p.m.


Oak Harbor High School

9 p.m.


Vanlue High School